Shimla, the Queen of Hill Stations, was once the summer retreat of the British. Its snow-clad mountains, dense forests, serene valleys, and colonial-era buildings, lures everyone with its charm. Shimla is at its natural best in the summer and winter months. Its numerous attractions and favorite shopping spots make it an ideal holiday destination for tourists. You can visit here to enjoy Shimla Sightseeing by Our Car Rental or Tempo Traveller with us. We have also added to the Particular site package, via which you can contact them directly. You can also check out complete Shimla tour guide at this link.
Attractions in Shimla.
Below are some of the best sites in Shimla:
1. The Ridge

The Ridge is the most famous attraction in Shimla. It is a broad open street, offering scenic views of the snow-capped mountains and deep valleys. It is also the cultural center and shopping hub of Shimla, with many cafes, shops, bars, and restaurants.
The Ridge comes alive with vivid colors in the summer months when festivals and fairs are held here. Many sites like Lakkar Bazaar, Scandal Point, Jakhoo Hill are connected through The Ridge. As driving vehicles are banned here, shoppers can shop at their heart's content without worrying about the traffic.
2. The Mall Road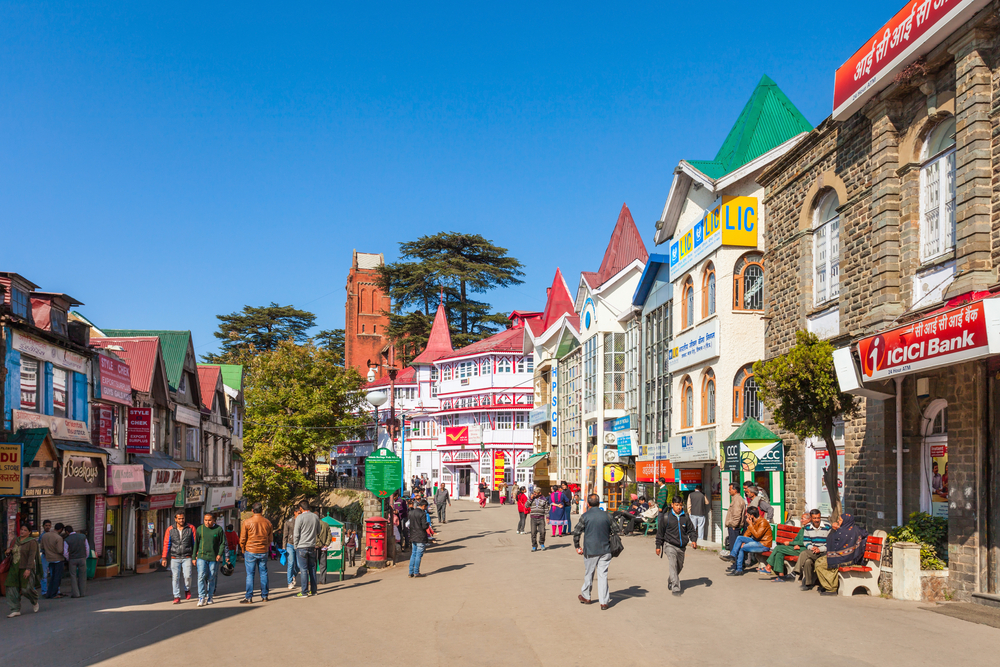 The main shopping square of Shimla is the Mall Road. There are numerous cafes, bars, restaurants, and hotels on the road. Here you will find shops selling handicrafts, wooden toys, jewelry, clothes, woolens, carpets, pottery items, books, souvenirs, antique furniture along the Mall Road.
There are also other attractions like Scandal Point, Kali Bari Temple, and Gaiety Theatre to visit on the road.
3. Christ Church

The neo-gothic architecture of Christ Church is what attracts tourists to watch this famous landmark in Shimla. The Christ Church is the 2nd oldest church in northern India & a favorite place of religious importance for local Christians.
Its stained glass windows, fresco paintings, high tower is a beautiful sight to see & the church looks even more magnificent at night, when lights illuminate all the corners of the church, giving it a dazzling view.
4. Jakhoo Temple and Kali Bari Temple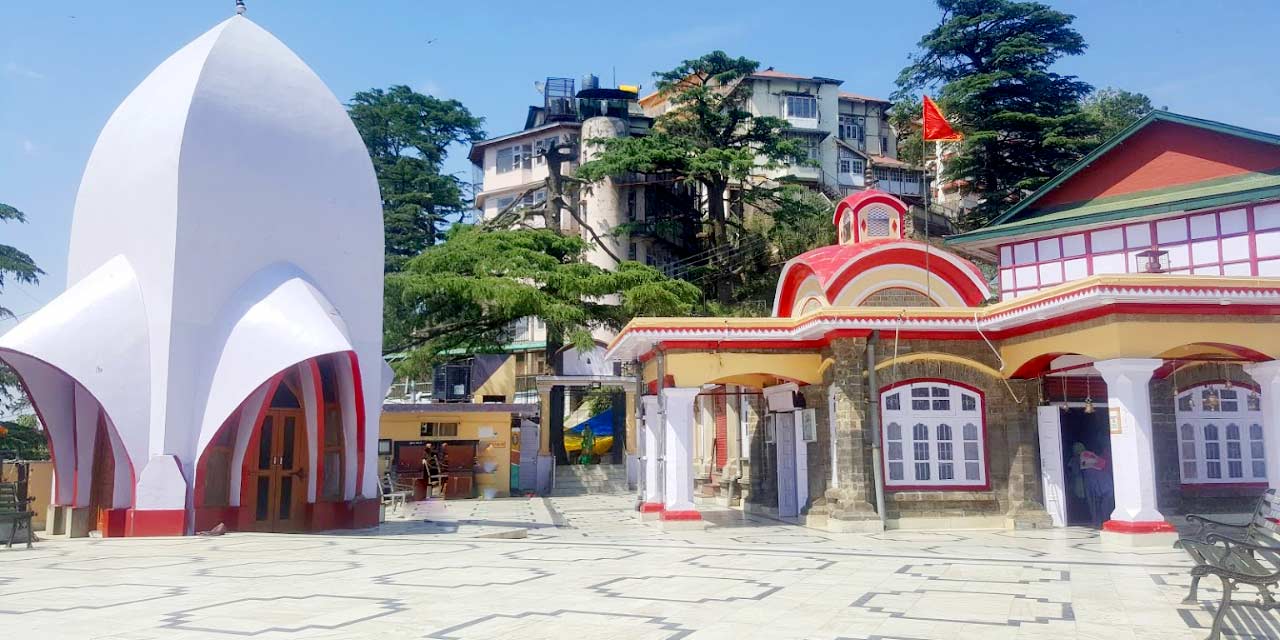 Jakhoo Hill is just on the outskirts of Shimla city and is famous for the ancient Hanuman temple which has a 108 feet tall statue of Hanuman. Going to Jakhoo Temple is an enjoyable trek in itself, with lush green vegetation and tall deodar trees making the trek an enjoyable experience for trekkers.
Kali Bari Temple is also situated on Jakhoo Hill and is devoted to Goddess Kali. It was built in the early 18th century and is painted with bright red, orange and white colors.
5. Lakkar Bazar

Shopping in Shimla is incomplete without shopping in Lakkar Baaar, means 'a market for wooden items, and is famous for wooden items and dry fruits. Each wooden piece showcases the excellent craftsmanship skills of local artisans.
The main things to buy here are wooden toys, furniture, walking sticks, kitchen utensils, home décor items, small idols, souvenirs and gift items. There are also shops selling fresh fruits, sweets, shawls, carpets, and food items.
6. Gaiety Heritage Cultural Complex

Gaiety Heritage Cultural Complex is a 122-year-old British-era building with gothic Victorian architecture and glorious history. Initially, it was a 5-story building, which had a ballroom, galleries, police office, armory, theatre, and bars.
It was once, the hub or performing arts in Shimla, as many famous personalities like Rudyard Kipling, Prithvi Raj Kapoor, Baten Powel, K. L. Sehgal and others performed here in the Victorian theatre.
Though Gaiety Theatre is all that remains of the once magnificent structure, visitors can still see the Art Gallery, Multipurpose theatre, Amphitheatre, City Museum and Conference Hall. The well-known song 'Main nikla gaddi le ke', from the movie Gadar: Ek Prem Katha, was shot here.
7. The Army Heritage Museum, at Annandale

Among the famous heritage attractions of Shimla, the Army Heritage Museum at Annandale ranks among its top ones. There are separate sections in the museum where visitors get to see an extensive collection of items associated with the Indian Army like bows, arrows, swords, spears, and also modern ammunition like cannons and guns.
Army uniforms, flags, medals, awards, are also displayed here, and visitors also get to know more about famous warrior kings like Maharana Pratap, Shivaji Maharaj, Tipu Sultan, Rani Laxmibai, Guru Gobind Singh, and even modern-day war heroes like Field Marshal Manekshaw, Cariappa and others.
And there is also a 9 hole golf course, which you should definitely checkout.
And here is a video on why you should plan a walk here – Apart from the above sites in Shimla, there are others too, located within 75 km from Shimla, which you must see. These are:
8. Green Valley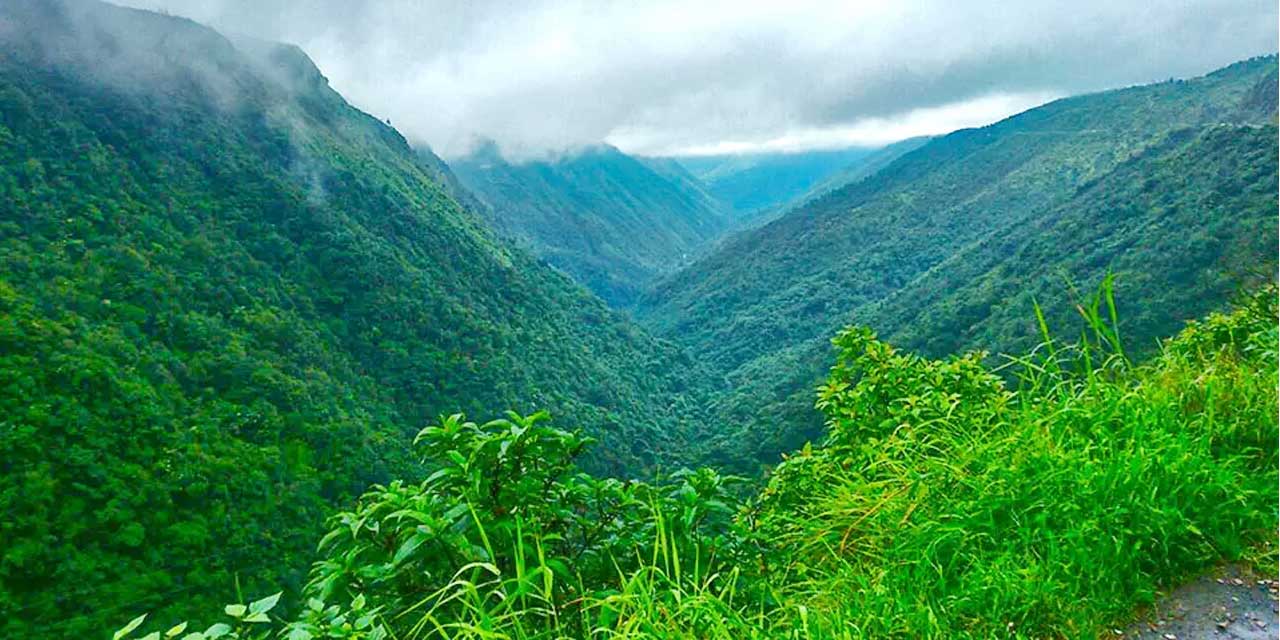 Among the most beautiful valleys in Shimla, which is 10 km away from Shimla. The valley comes on the way to Kufri from Shimla, on NH22 & is also known as Hassan Valley.
The Green Valley, surrounded by picturesque hills & breathtaking Himalayan landscapes, is a photographer's delight for every traveler. The tall pine & deodar forests on rolling hills remind you of the Swiss Alps.
Numerous Bollywood movies were shot here, & many travel books have mention Green Valley as their favorite destinations in whole Himachal Pradesh. Lucky tourists can get a glimpse of Antelopes or Yaks grazing on the lush vegetation.
9. Kufri & Himalayan Nature Park

Just 17 km from Shimla, Kufri is a nearby hill station, famous for trekking & hiking trails, ski slopes, and adventure sports.
It is also known for its nature parks, and as a spectacular picnic spot & every year in February, thousands participate in the winter sports festival to take part in skiing competitions and other sports.
Kufri also has an amusement park (Kufri Fun World ), which has the highest go-kart track in the world.
Himalayan Nature Park is an anther nearby attraction, which is on the outskirts of Kufri (just a km away) & attracts nature lovers and wildlife enthusiasts to see a variety of animals and birds in their natural habitat.
10. Chail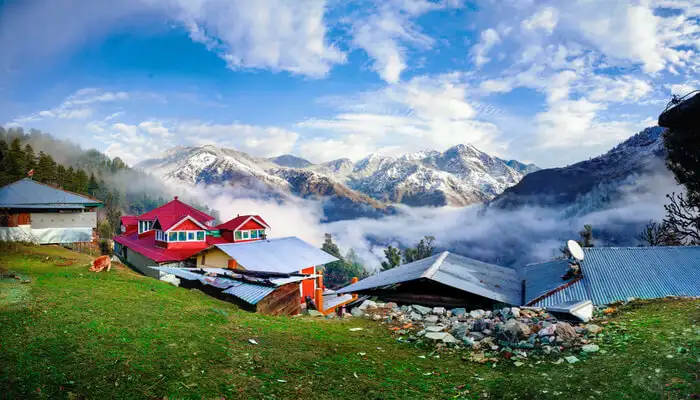 Settled 56 km from Shimla, Chail is an anther lovely hill station & is famous for the world's highest cricket stadium and polo grounds.
Chail also has a palace (Chail Palace) which was once the summer retreat of the Maharajas of Patiala. Now, this palace is turned into a heritage hotel, where we suggest our guests to have an evening tea and visit the heritage site.
Chail also has a Wildlife Sanctuary which has many species of wild animals and birds. It is mostly visited by hikers, as this site has many hiking trails leading from Chail to Shimla and other places.
Chail also has many religious sites like Kali Temple, Sidh Baba ka Mandir, and Gurudwara Sahib.
11. Tara Devi Temple

Located just 23 km from Shimla, Tara Devi Temple is a 250-year-old. Its located on a hill that gives spectacular views of the surrounding mountains and green valleys.
Tara Devi Temple is dedicated to Goddess Tara (goddess of stars) & is very popular among locals and also travelers.
Green Valley, Kufri and Chail (& the Tara devi temple) are visited by 9/10 travelers visiting Shimla, and you need to plan one full day for these three. And do check out our Delhi to Shimla taxi service, to plan a tour of Shimla from Delhi. And here is a live map view of all these sites which you can examine at Google Maps HERE.
If you have an extra day of sightseeing, then you can visit the following sites:
12. Institute of Advanced Studies
The institute is located 4 km from Shimla, on an Observatory Hill. It's a heritage building with more than 100 years of history, & its architecture dazzles tourists even today.
In post-independent India, it was the favorite summer residence of the President of India & today, it's a residential center for higher education.
A beautiful garden and a museum are also located inside the campus.
13. Mashobra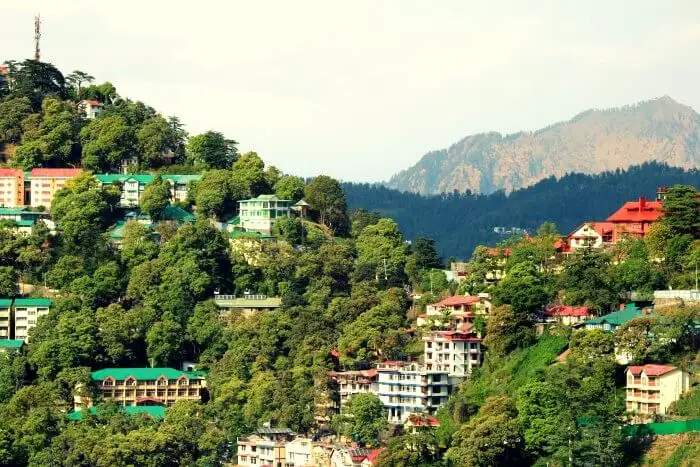 Mashobra, just 13 km from Shimla, is an offbeat destination near Shimla. The beauty of the place is breathtaking, with gurgling brooks, apple orchards, Himalayan forests, temples, tranquil valleys and spectacular colonial architecture.
Mashobra is famous for adventure sports like camping, paragliding, rappelling, river rafting, rock climbing, trekking, bird watching, quad biking, and skiing.
Plus, religious tourists can pray in Mahasu Devi Temple, and discover local culture and traditions in the Mahasu Jatara festival.
14. Theog
Theog, located 31 km from Shimla, is a much quieter hill station, situated in the midst of the most beautiful Himalayan landscapes.
Theog is a perfect getaway for tourists who crave for tranquility and relax in the lap of nature. The raw & virgin natural beauty of Theog can be seen in its valleys, green meadows, paddy fields, cozy houses, snowfalls, and wildlife.
15. Viceregal Lodge (Rashtrapati Niwas)
The Viceregal Lodge, (also known as Rashtrapati Niwas), is located 5 km from Shimla, on Observatory Hill, & is a building of spectacular historical and architectural splendor.
Viceregal Lodge was the summer residency of the Presidents of India after independence & today it's transformed into a university complex with well-maintained gardens and a museum.
16. Tatapani
Located 57 km from Shimla, Tatapani is famous for its hot water springs on the banks of River Sutlej.
The hot springs of Tatapani are rich in Sulphur and other minerals and believed to cure many skin diseases, joint pains, and fatigue.
Tourists can also do white water rafting in the gushing waters of the Sutlej River. Biking and Cycling are the other adventure activities done here.
17. Shimla Reserve Forest Sanctuary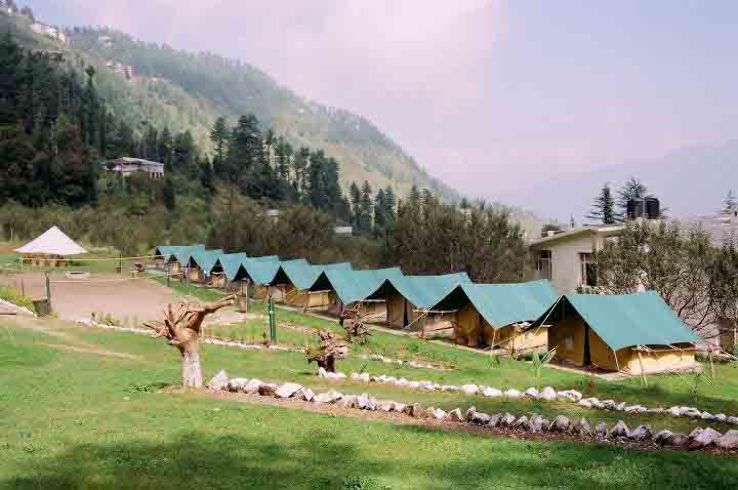 Just 15 km from Shimla, Shimla Reserve Forest Sanctuary offers splendid views of the Himalayan Mountain ranges and is perfect for wildlife lovers and tourists.
Numerous wild animals and birds can be spotted here like jackals, barking deer, leopards, pheasant, Himalayan Eagle.
And adventure seekers can plan activities like camping and trekking in Shimla Reserve Forest Sanctuary.
18. Naldehra and its Golf Course
Naldehra, located 26 kms from Shimla, has a high-altitude golf course & offer breathtaking natural scenery.
It's serene atmosphere is perfect for taking leisurely walks and organizing picnics.
And religious tourists, can visit Mahunag Temple and participate in fairs, festivals and other events organized here.