Harivansh Tours was founded in 2015. This is the Best Tour and Travel Agency in Jaipur.  This company was established to meet the demands of travel and tourism. The CEO of Harivansh Tours Company is Mr. R. K. Singh, under whose guidance our company has achieved new heights in the field of Tour and Travel. Their guidance has contributed a lot to the growth of our company and this has helped our company to grow a lot. As a firm offering tour and travel services, our company provides the best service to its clients in Jaipur, Rajasthan. We engage in airline ticketing, railway ticketing, hotel booking, car and coach booking and event organizers in our services. If you want to make your trips meaningful and interesting, then contact us and take advantage of our services.
Best Tour and Travel Agency in Jaipur provides its services not only in India but also abroad. We also cooperate with tour operators abroad. In our range of services, we are fully dedicated to creating unique plans for your travels. For this we give priority to the needs of our customers. We plan our trips for our clients according to their budget.
Best Tour and Travel Agency in Jaipur offer you a wide range of Holiday tour, Holiday Packages, Jaipur Sightseeing and Rajasthan Tour Packages so that you can enjoy your trip to the fullest while traveling with us. The vacation packages offered by us are considered the best by the tourists and we make sure to take care of your diverse interests in our planning. With us, you can have the best travel experience for your trip.
Car Rental in Jaipur
Planning a trip is really fun and gives an amazing feeling as it is a medium to take a break from our busy schedule. In today's time, road trip is more preferable than other modes as it involves thrill, fun, comfort, privacy and peace of mind. With traveling by road, you are completely free to manage your journey as per your convenience and preference. So if you are also preparing to plan a road trip and if you are looking for car rental service in Jaipur then you can contact Harivansh Tours for the same.
Today many people prefer self-propelled cars on rent for travel but Harivansh Tours offers you complete comfort and safety as a driver as well as with their efficient car rental services. Self-driving and driverless car rental services have a lot of advantages and one should consider their preferences and comfort zone before hiring one. Harivansh Tours is perfectly suited for car rental service with driver and know how it benefits the tourists.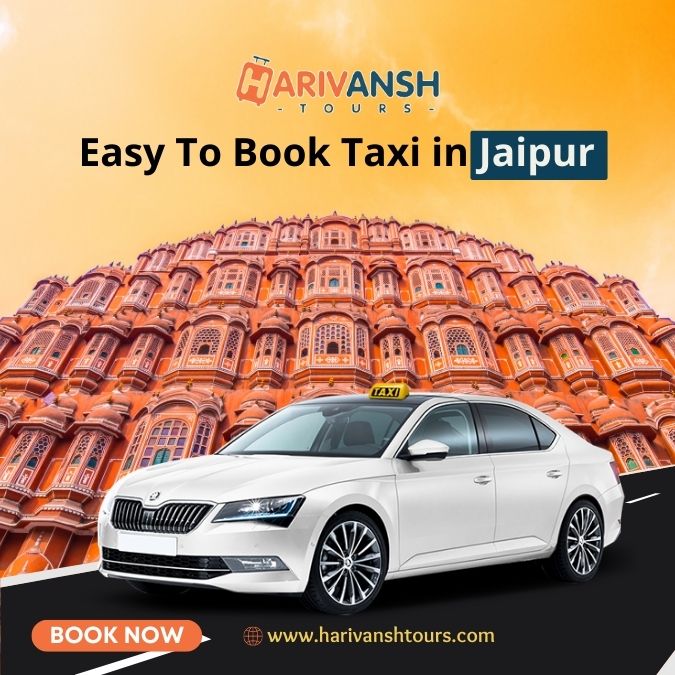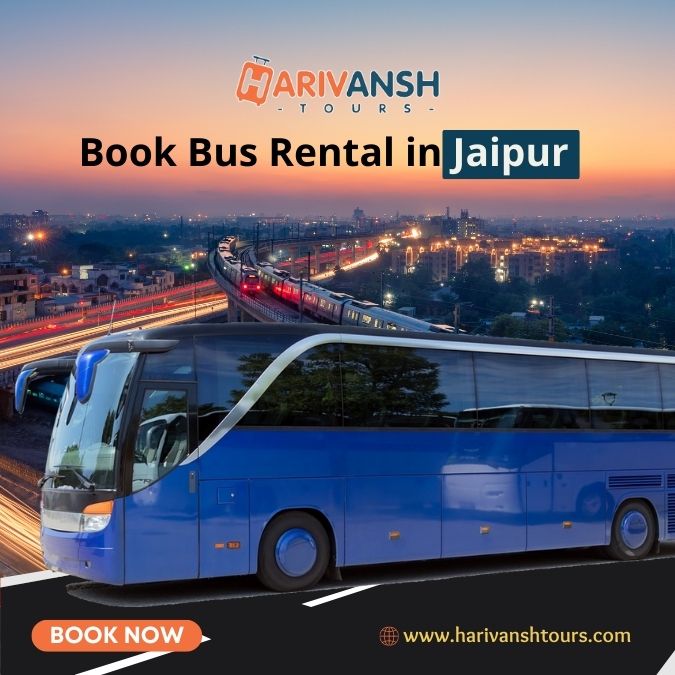 Bus Rental in Jaipur
Are you planning any special trip with your family? Now you need not worry for your travel. Harivansh Tours & Travels offers a wide variety of AC and Non AC Buses to facilitate your travel with comfort and luxury. You can book our bus service in Jaipur as per your need and requirement and get an affordable tour deal with a comfortable journey.
We are well known for offering various luxury buses in Jaipur for local and outdoor tourism in your budget. So if you are looking for bus service in Jaipur, then you don't need to think much, you can book our bus rental service in your budget and for safe travel. We are at our service to provide you with clean good condition bus service along with our experienced and well-trained drivers.
We offer a wide fleet of Non AC and AC Volvo Bus Hire in Jaipur for College Trips, Corporate Conferences, Group Parties, Holiday Family Trips, Weddings etc. You can choose any type of ac non ac luxury bus as per your satisfaction and convenience.
Tempo Traveller Service
Are you planning to vacation with your family or friends? Hiring a Tempo Traveller service is the best and most economical option for your group travel. Harivansh Tours is well-known for providing best and affordable tempo Traveller service in Jaipur. Your journey becomes exhilarating and enjoyable when you travel in a group and you get the best service from Tempo Traveller.
Car rental is not a good option when you are traveling in a group as it does not accommodate you properly. Tempo Traveller is the best option for your group travel as your group gets accommodated comfortably and you experience a great travel.
Tempo Traveller Options
We offer a wide range of models (varying in seating capacity and features) of Tempo Traveller to allow our clients to choose the right option as per their needs and requirements.
9 Seater Tempo Traveller
12 Seater Tempo Traveller
14 Seater Tempo Traveller
17 Seater Tempo Traveller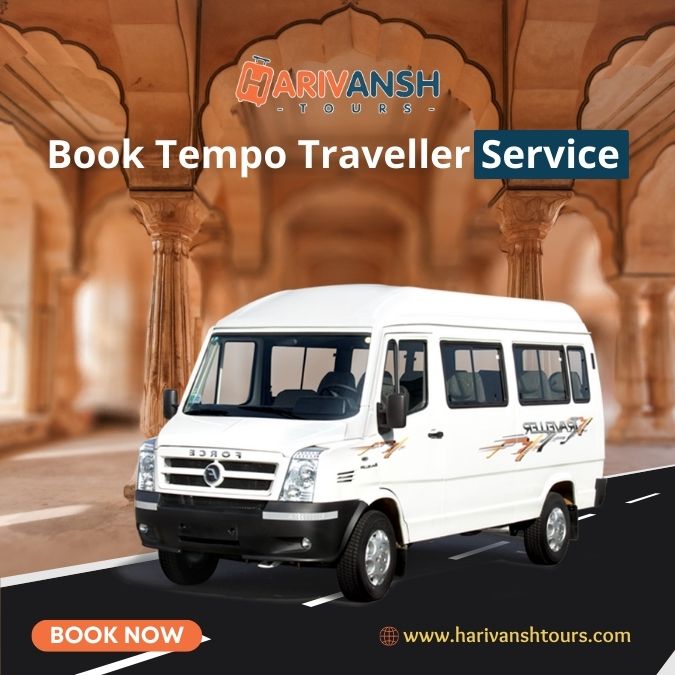 Taxi Service in Jaipur
If you are planning a road trip and want to take your travel pleasure to the next level then Harivansh Tours can provide you taxi service. In which you can enjoy your journey to the fullest by hiring our taxi service. It is our mission to provide the best service to our customers by taking care of their convenience and safety. We keep integrity and honesty in our services so that our planet does not face any kind of trouble in its journey. We use a wide range of cars for cab services from affordable to most premium models so that customers have the opportunity to select the desired car as per their requirements and budget plan.
Our budget-friendly taxi services in Jaipur are easy to book and use. Our booking services are transparent and simple. We offer you both options in our booking service to go for online booking through our website or call our customer care number directly. Our experienced and talented team understands all your requirements and recommends you the best travel solution. Our cab rental services provide for in-city as well as outdoor purposes.