Himachal Pradesh is a major and beautiful state of India that is famous all over the world for its beautiful mountains, picturesque valleys and many other tourist places. From the point of view of tourism, the famous lakes of Himachal Pradesh have also gained immense popularity among tourists. These lakes are so famous for their beautiful scenery, serene environment, their pristine beauty that every year lakhs of tourists are drawn towards them. These gorgeous lakes in Himachal Pradesh are surrounded by rocks and lush green meadows. With clear turquoise water, some of these lakes are famous trekking spots that can be reached by short treks while some other popular lakes are popular picnic spots where tourists come for picnics with family and friends. You can hire Car Rental in Himachal Pradesh to make your tour more comfortable and memorable.
If you too are looking for a good lake in Himachal Pradesh to visit with your family or friends, then you must read this article completely, in which we are going to talk about the major lakes of Himachal Pradesh with our services –
Beautiful Lakes of Himachal Pradesh
Prasar Lake is one of the most famous lakes of Himachal Pradesh which is situated at a height of 2730 m between the Dhauladhar ranges in the north, about 50 km from Mandi. Let us tell you that this beautiful lake is a crystal clear water body. In which a three-story pagoda is also located, which is dedicated to Rishi Prahar. This oval-shaped lake is such a blend of beauty, adventure and spirituality that it is enough to mesmerize and enthrall the tourists who visit here. Surrounded by the mighty Dhauladhar ranges in the Kullu Valley, Parashar Lake is full of mystical charm that can only be seen during a trip to Parashar Lake. If you want visit here with your family and friends you can hire Tempo Traveller in Himachal Pradesh.
The lake is also an ideal place for trekkers and campers where trekkers can trek to Prasar Lake through an adventurous route and enjoy camping amidst the Dhauladhar ranges on the banks of the lake.
Chandratal Lake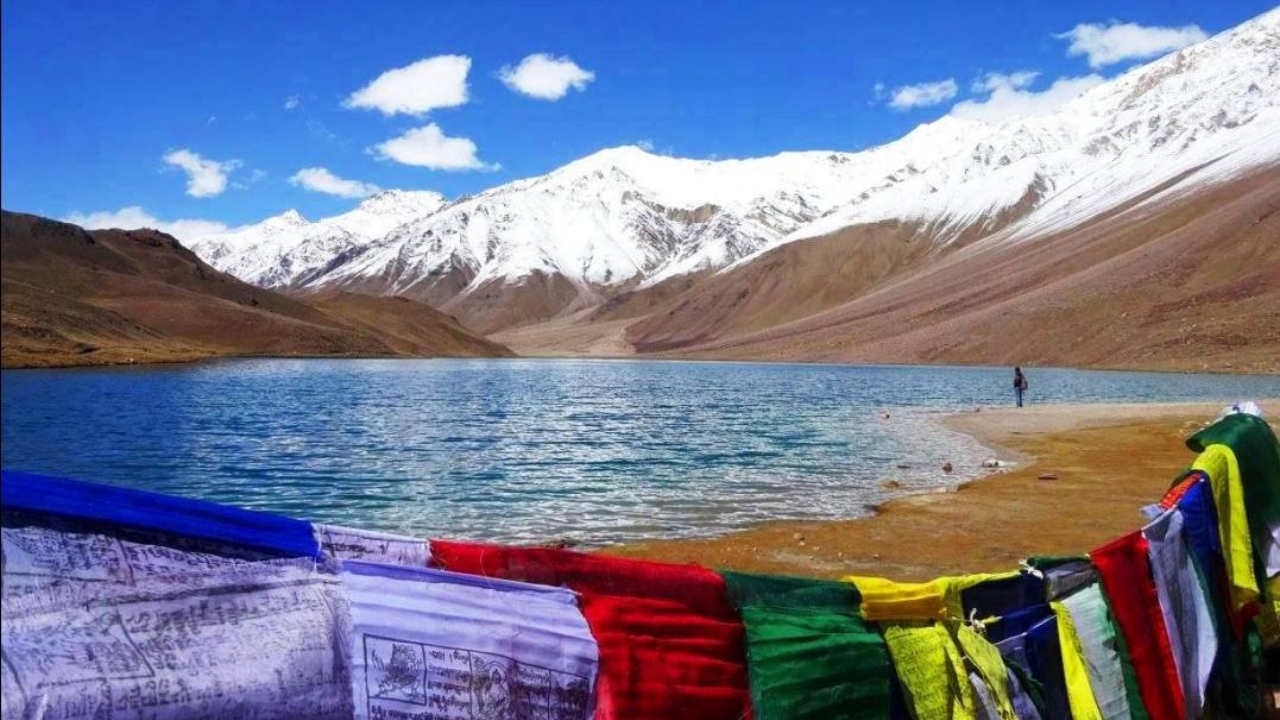 Chandratal Lake is a famous lake in Himachal Pradesh situated at an altitude of about 4,300 meters above sea level, which is also counted among the most beautiful lakes in India. This glorious lake is one of the two highest-altitude wetlands in India. Another special thing about Chandratal lake is that this lake is half-moon shaped. Due to which it got the name Chandratal. The serene atmosphere and unmatched natural beauty of Chandratal Lake surrounded by lush green meadows are such that once you see it, your eyes do not go away.
In spring, a variety of wildflowers also bloom in the fields around the lake. Apart from all this, the color of the water of this holy lake changes from red to orange to blue and emerald green as the day progresses. The trek to Chandratal Lake is challenging as the lake can be reached only by trekking.
Dal Lake
Dal Lake is a picturesque and beautiful lake located near Tota Rani village in the Kangra district. It is one of the most beautiful lakes in Himachal Pradesh. Situated at an altitude of 1,775 meters above sea level. The lake is surrounded by mountains and tall deodar trees. It is also a popular picnic spot for tourists. This picturesque lake is an ideal place to spend time with your family. And have a picnic in the lap of nature amidst serene surroundings and lush greenery.
If you want to visit here with your friends. Then you can make your trip more exciting by trekking to Aap Naddi near the lake. Let us tell you that in the month of September, a fair is also organized on the banks of the lake. In which tourists come from far and wide to participate. This event is celebrated to mark the presence of Lord Shiva. Which is believed to be quite popular among the Gaddi tribe.
Gobind Sagar Lake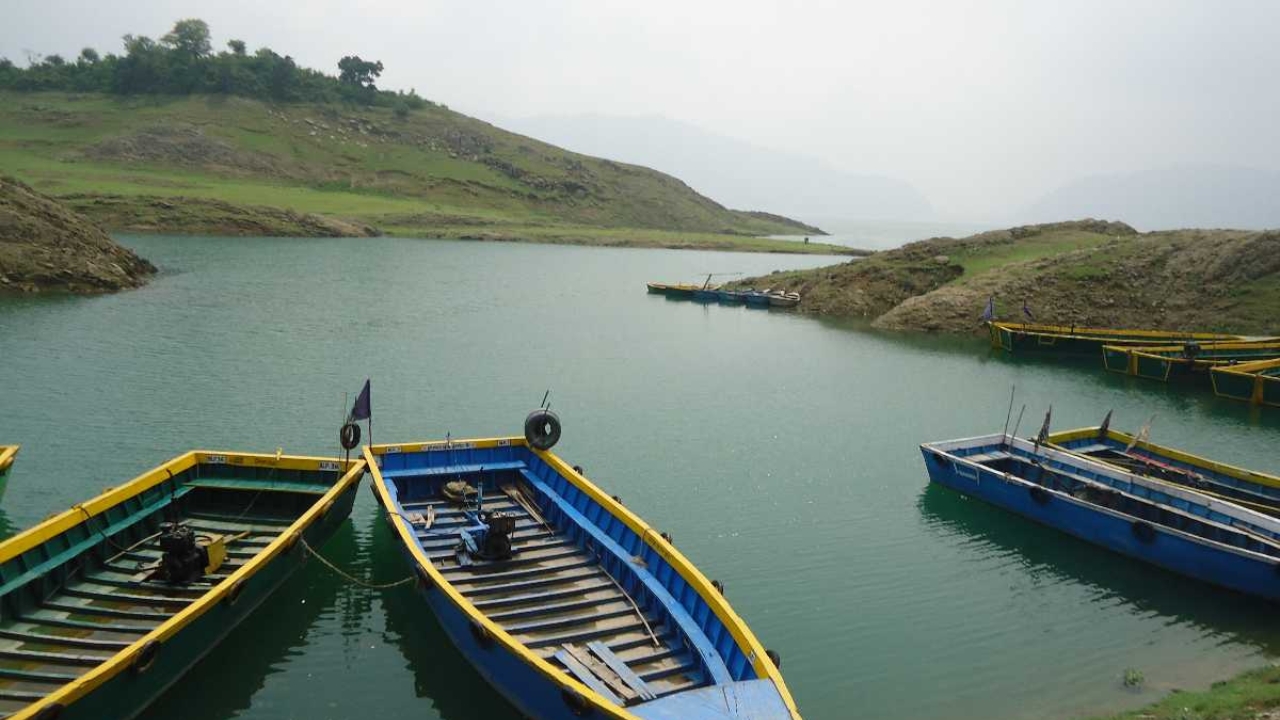 Gobind Sagar Lake is a man-made lake created by the water of the Bhakra Dam on the Satluj River. Which is spread over an area of 170 square kilometers and is 90 kilometers long. Owing to its picturesque location and proximity to the Himalayan ranges. The lake is surrounded by greenery and an aura of tranquility at every turn. Govind Sagar Lake is one of the most visited tourist places in Himachal Pradesh. Which is famous among tourists for its serene environment, Himalayan beauty, adventure activities, entertainment etc.
The lake is nothing less than a paradise for nature lovers and adventure enthusiasts. Whenever you come to visit Gobind Sagar Lake, the famous lake of Himachal Pradesh with your family or friends. You can enjoy adventure and recreational activities along with spending a peaceful time by the lakeside.
Kareri Lake
Kareri Lake is a beautiful lake situated at a distance of about 9 km from Dharamshala in the Kangra district of Himachal Pradesh. Known as one of the famous lakes of Himachal Pradesh. This lake is a shallow and sweet water lake situated in the Dhauladhar range in the North West. Apart from being a major sightseeing spot for tourists, Kareri Lake is also a very popular trekking spot in the Dhauladhar range. Explain that the water in this lake is obtained from the melting of snow.
Most backpackers traveling to Himachal Pradesh come for the Trind or Indrahar Pass Circuit Trekking. A short trek to Karari Lake offers a spectacular and serene experience. Another special feature of Kareri Lake is that it gets frozen with ice during the winter months from December to March. Which looks even more attractive. All these attractions make Kareri Lake one of the best lakes to visit in Himachal Pradesh.
Harivansh Tours provides you with tour packages from where you live. Some of our tour packages are as follows
Himachal tour from Jaipur, Jaipur to Shimla tour, Chandigarh to Manali tour and many more. Also you can follow us on Instagram for our new tour packages and plans.